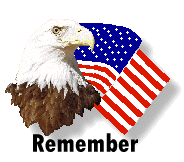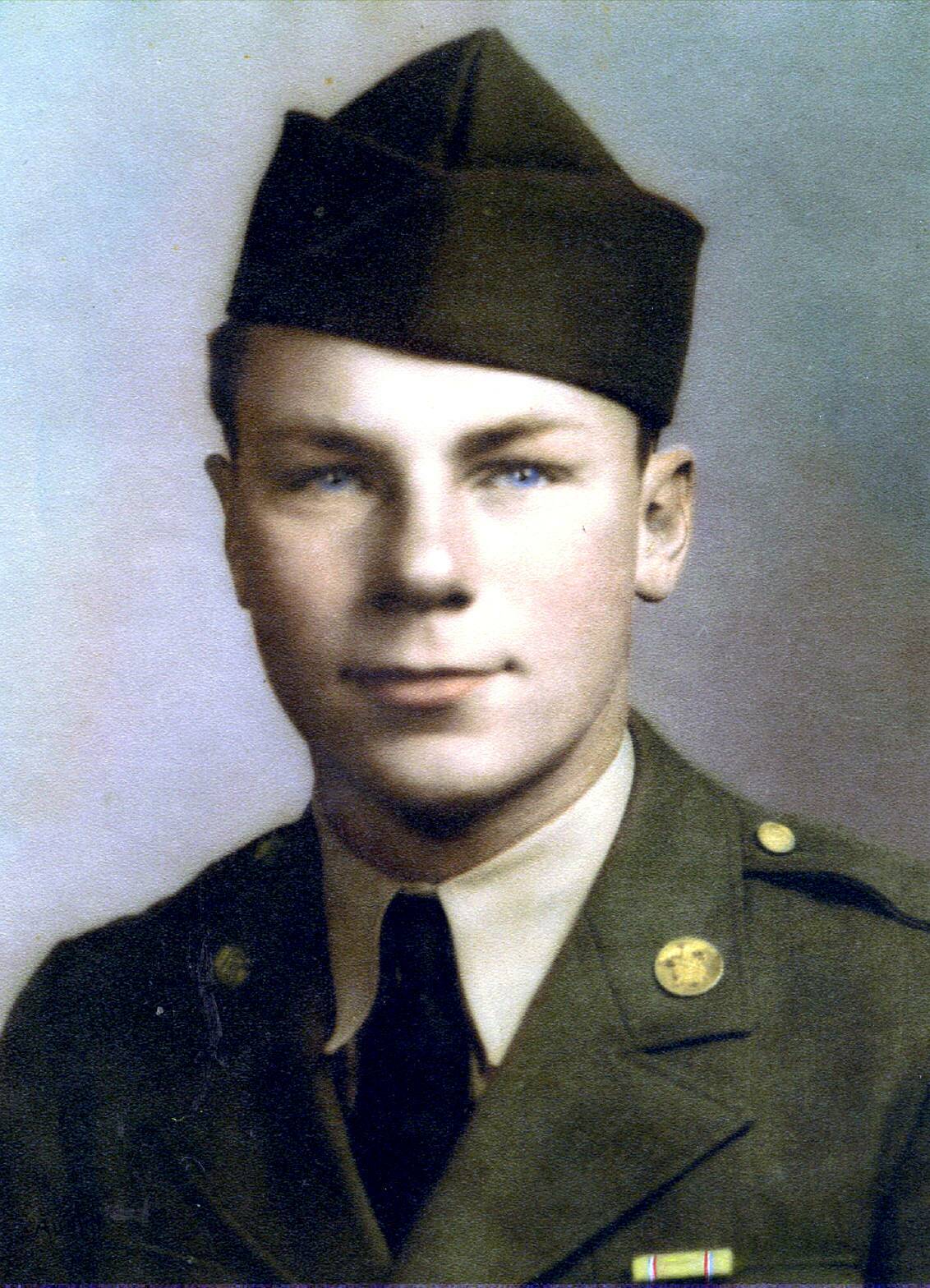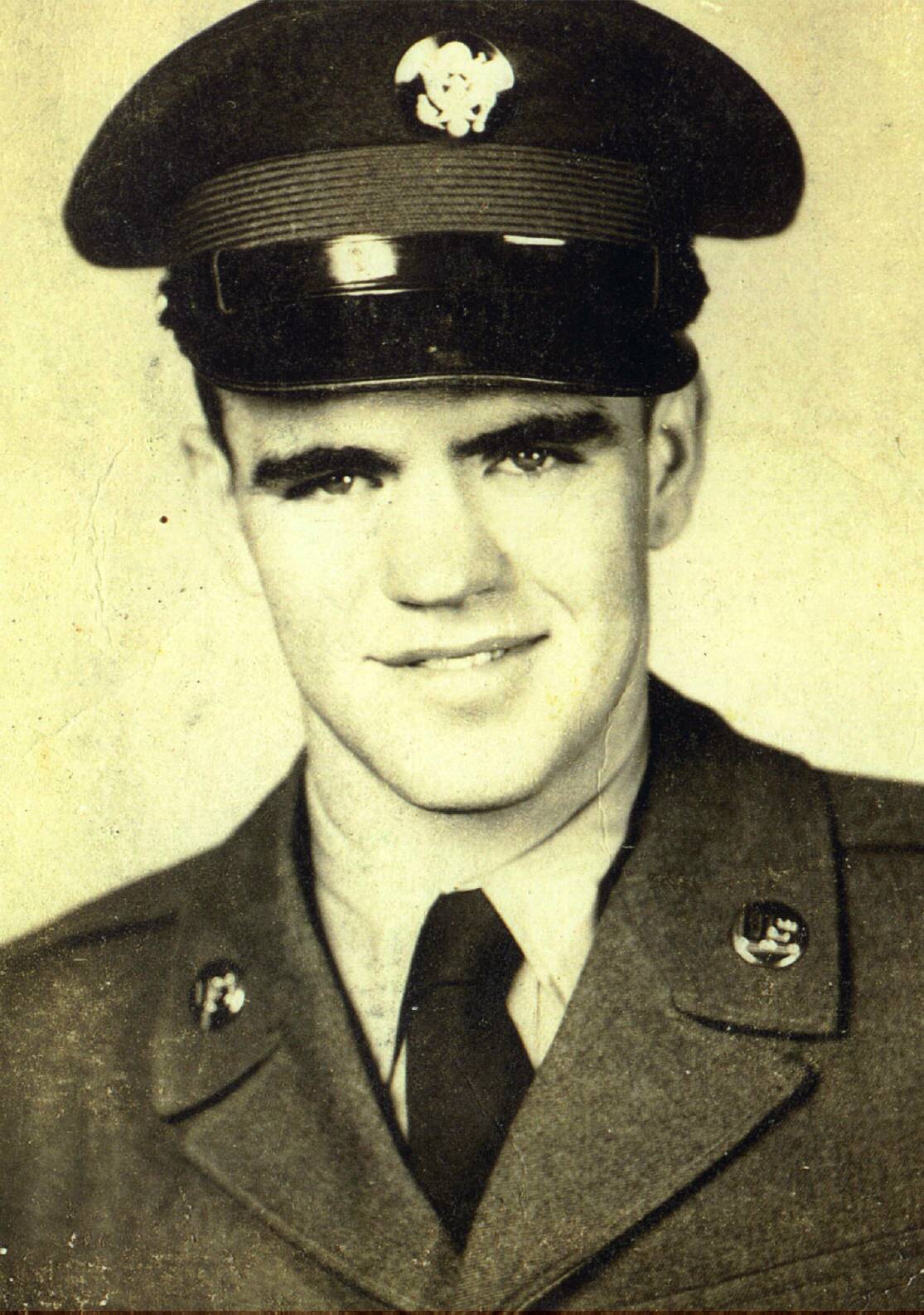 Reeves Langdon

U. S. Navy

World War II

Paul Rice

U. S. Army

World War II

Joe Ivers

U. S. Army

Korean War


Reeves Langdon served his country in the Pacific Theater in 1944 aboard the USS Andradite, a patrol, plane guard and weather ship; and in 1945 on the USS Sitkoh Bay, an escort aircraft carrier that shuttled planes and air crewmen between the front lines and rear areas.  The Sitkoh Bay supported campaigns in the Philippines, the assault on Iwo Jima and preparations for the invasion of Okinawa.

Langdon was trained to be a chemical engineer but worked aboard ship as a meteorologist and experienced a hurricane near Okinawa.

His travels took him across the Equator, to Japan, the Philippines, Guam, and Okinawa.  While on the island of Guam he ran into a fellow from Mercer named Bill Montgomery.

He harbored a desire to fly planes for the Navy but was turned down because of enlarged tonsils!

Reeves has two sons, Chris and David, and one daughter, Kathy.  His wife, Clee, is deceased.  He is 88 years old.

Paul Rice, then 23, served his country with the 4th Army in the Pacific Theater and with the 5th Army in the European Theater  from 1941 to 1945 in ordinance maintenance.

His travels took him through the Panama Canal, from Casablanca to Oran in a cattle car, to Italy, the Philippines and Japan.

He hauled ammunition from Anzio, Italy to the front; experienced a typhoon near the Philippines on his way to Japan.  He was among the first of the troops to come to the aid of General MacArthur for the invasion of Japan.  Before being shipped out, he was cast as a jeep driver in the Hollywood movie, "How Proudly We Hail"!

Rice lives with his wife of 48 years.  They have one daughter, Sherry, and have lived most of their lives in Mercer.   He is currently 86 years old.

Joe Ivers, then 19, served his country from 1949-1951.  He is now 73.

Trained as a second gunner on 81 mortars, he was instead used as a forward observer because the unit had lost so many of their men.

While in North Korea with the Fifth Regimental Combat Team, Joe was wounded fifteen miles from the Yalu, a river that separates China from North Korea.  He received a Purple Heart for wounds sustained in the line of duty. 

He feels the movie "From Here to Eternity" aptly describes his time in the war.  He is recognized  on the  Korean   War  Memorial near Oak Tree Country Club in West Middlesex.

Ivers lives with his wife, Donna.  He has six children:  Karen, Michelle, Mariene, Jenny, Tarri, and Roberta.

He was quoted as saying on the subject of freedom that "other countries don't know what they're missing!"

His advice to soldiers today is to make prayer a part of their day, everyday.